Lionel Messi's time at Inter Miami has got off to the best possible start, with the Argentina captain having scored nine goals in six games to help his new team reach the final of the Leagues Cup, where they'll play fellow MLS side Nashville SC. The 36-year-old old faced Liga MX club Cruz Azul in his very first appearance for The Herons and has been complimentary about the standard of Mexican opposition he has competed against throughout his career.
Watch Nashville SC vs Inter Miami Leagues Cup final live stream on AppleTV (free trial available)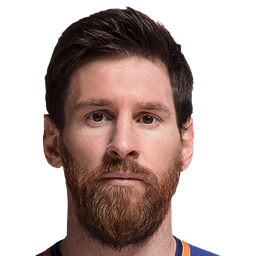 Messi: Liga MX "very competitive" and "of a very high standard"
"I've come up against several Mexican teams, who are of a very high standard. The Mexican league is very competitive and there are great Mexican players worldwide, not just in Mexico. Mexican teams have shown that they are competing at a very high level nowadays", Messi said ahead of the Leagues Cup final at Geodis Park. On his debut against La Máquina, the former Barcelona playmaker scored the winning goal with a superb free-kick in injury time.
Inter Miami star ready to add a new trophy to his list of honours
"Things have gone the way they have but we need to keep growing and not be satisfied with what we've already achieved, we have to aim for more", added the Argentine, who can add a new trophy to his incredible list of honours on Saturday.
How many trophies has Lionel Messi won?
There is some debate as to whether or not Messi will become the most successful player of all time if Inter Miami win. "La Pulga" is either one behind or level with former Barcelona teammate Dani Alves, who has 43 major honours to his name, depending on whether you count the Catalans' 2005 Super Cup victory: the attacker wasn't called upon for either leg of the final having been in and out of the first team as a youngster.
The clash between Messi's Miami and Nashville will take place at Geodis Park in Tennessee, the home of the Boys In Gold. Kick-off is on Saturday 19 August at 9:00 p.m. ET and 6:00 p.m. PT.

Messi's press conference appearance was his first since joining the Florida club, who remain bottom of both the MLS Eastern Conference and the overall standings, and he also spoke about the role head coach Gerardo Martino and his teammates had had in helping him adapt from European to US soccer. He had already worked with compatriot Martino twice, at Barcelona in 2013-14 and with Argentina between 2014 and 2016.
"We knew that this competition would be a fresh start for everyone. A new coach had arrived, other players had come in and we have settled in thanks to the help of our teammates. It was a chance to change things after earlier results and a nice opportunity to start to change that and change our objectives".